Weekly Blog: 5th July 2019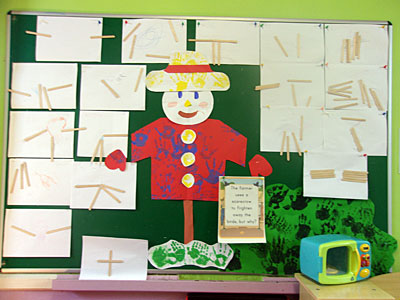 This week we have had the weekly theme: growth and change
Activities this week have included:
a circle time based on what animals live on where food comes from and reading the story Olivers vegetables
matching pictures of food origins to the food itself
a circle time focusing on where fruit and vegetables come from, how they grow, change and get to the shop. Reading the book Olivers fruit salad and drawing pictures of healthy food
learning about how scarerows help farmers and drawing our own, also using lollipop sticks for legs and arms
a circle time learning about American Independence day, colouring in American flags, making streamers and listening to the American national anthem
a circle time learning about how to care for plants, watering our own plants and creating flower artwork
lots of outside play

PLEASE NOTE:
If we are lucky enough to have sunshine again next week please apply it to your child in the morning before they arrive and we will top them up with suncream at lunchtime.
Also, parent meetings are available for the afternoon of the 19th of July for the children who will be remaining with us in September. Please book a slot if you wish to speak to your childs keyworker.
We are collecting empty plastic bottles for an activity, if you can donate any that would be greatly appreciated.
We are planning on having a teddy bears picnic (at snack time) on Friday the 19th of July. Please can your child bring a bear.
Our summer party will be held on the last day of term, the 23rd of July. Aaron Williams, the entertainer will be returning to entertain the children. All are welcome. We are inviting everyone to join us from 12:30 onwards for food (more details to follow), if your child only attends the morning session they are welcome to stay until you arrive at 12:30 for lunch and the summer party.
We hope you all have a lovely weekend.
Julia, Sharon, Grace, Lisa, Hannah, Jackie and Amy