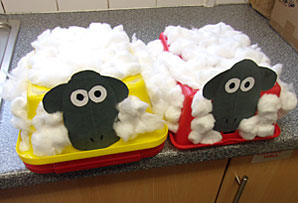 This week we have had the weekly theme: farmyard stories and activities
Activities this week have included:
a circle time based on listening to animal sounds and matching them to the correct picture after listening to a farmyard story
a circle time focusing on the story Busters Farm and experimenting with and describing different textures
listening to the story What the Ladybird Heard and learning about the life cycle of a butterfly. Then practising putting a certain amount of spots on a paper ladybird with finger paint
a circle time listening to a farmyard yoga story, doing the yoga actions and then 'shearing a sheep'
a circle time based on the farmyard tale books
lots of stories, rhymes and songs
phonics activities
maths activities including matching numeral to quantity and recognising numbers
lots of outside play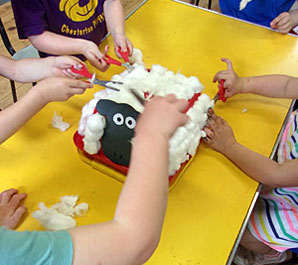 PLEASE NOTE:
If we are lucky enough to have sunshine again next week please apply it to your child in the morning before they arrive and we will top them up with suncream at lunchtime.
Also, parent meetings are available for the afternoon of the 19th of July for the children who will be remaining with us in September. Please book a slot if you wish to speak to your childs keyworker.
We are planning on having a teddy bears picnic (at snack time) on Friday the 19th of July. Please can your child bring a bear.
Our summer party will be held on the last day of term, the 23rd of July.
Aaron Williams, the entertainer will be returning to entertain the children. All are welcome. We are inviting everyone to join us from 12:30 onwards for food, please bring your own picnic lunch and blanket.
If your child only attends the morning session they are welcome to stay until you arrive at 12:30 for lunch and the summer party. If your child is in session on a Tuesday they are welcome to stay without you.
This week we say Goodbye to Flora and her Mum Posy as they are moving away to pastures new. Both will be missed and we wish all of their family the best of luck and wishes for their new home. Posy has spent the last couple of years volunteering her time as a Trustee (taking on the role of Treasurer) and her hard work and commitment to volunteering her spare time to the playgroup has been greatly appreciated by all.
We hope you all have a lovely weekend.
Julia, Sharon, Grace, Lisa, Hannah, Jackie and Amy